TAKE FULL CONTROL OVER EACH PIXEL.
THE X71 Camera combined with a repro stand allows scanning different types of documents in different formats, with adjustable resolution.

What can you scan using X71?
all kinds of reflective materials (paper, photos etc.) – bound and loose
transparent materials (film, glass negatives – with light tables)
3D objects
What is the scanning format?
scanning format depends on the distance in combination with the lens used; wide range of lenses and various adapters available
standard lens covers all formats from A4 to A0
macro lenses can be used to capture very small items
What is the quality?
X71 meets FADGI 4-star and METAMORFOZE guidelines.
What are the parts of the fully functional reprographic system?*
scanning camera
repro stand (column & table)
light
workstation with software
* You can use existing equipment or purchase complete system recommended by us.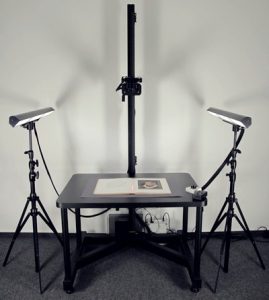 What software is being delivered?
X71 is delivered with MiniScan service application, which allows very precise calibration of the system. Intuitive document scanning application called Easy Scan Professional is optionally available, delivering extended tools for image processing. X71 can also work with 3rd party software, using provided SDK.
CMOS sensor technology is considered as the key technology of the future, allowing to capture high resolution images with superior image quality, ease of use and incredible speed.
The modular concept in combination with original tables, repro stands, columns and lighting units provides you with the opportunity to create a customized solution according to the individual requirements of the application. This way, an universal-high performance scanning system is created, which is especially suitable for mobile use and flexible adaptation on miscellaneous requirements.
DIGITISATION OF 3D OBJECTS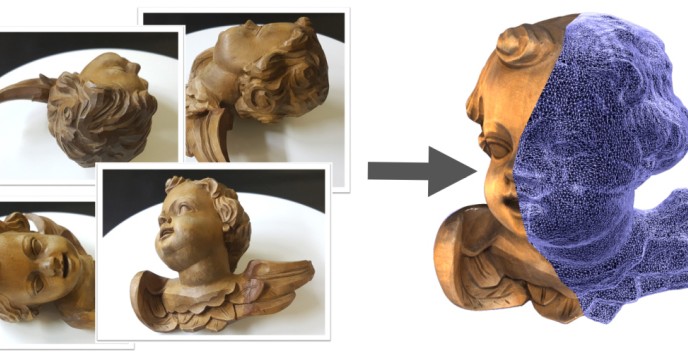 Features
71 Megapixel CMOS Sensor
The Ultimate Digitisation Camera
Highest performance
Adjustable resolution (format dependent)
Perfect color reproduction
Custom lens choice
SDK available
USB 3.0 interface