V-cradle semi automatic book scanner – Large format specialist

Quality & efficiency for highest conservatory demands
The use of the latest matrix sensor technology in our advanced "book saver" will provide you with the opportunity to benefit from the additional advantages in the area of image quality and productivity.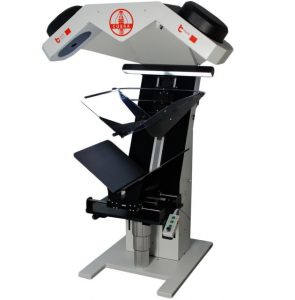 The Light-Control-Module we developed especially for the book2net Cobra offers the possibility to adapt the light intensity to your conservatory needs. The light intensity resp. color temperature can be reduced down to 2000 lux.
State-of-the-art PLC control
High-precision linear drive
Variable control:
Fully automatic
Semi-automatic
Manually
Time-controlled
Action-controlled
User-controlled
Programmable scan-processes
Book size-hormonized traverse paths
Wearfree precision guidance of the glass plate
Electronic pressure control
Unique butterfly system
Available as an option, allows scanning without additional pressure.
Features
Semi-robotic book scanner
Maximum care for your valuable books & collections
Double head
High performance area sensors
Selectable options: 400 dpi, 600 dpi
0.3 sec. scanning time (full format at 300/400 dpi)
3.5 sec. processing time (scanning + imaging + storage!)
USB 3.0 interface
See how Cobra works!