Orbital scanner for the mass digitization of A2 documents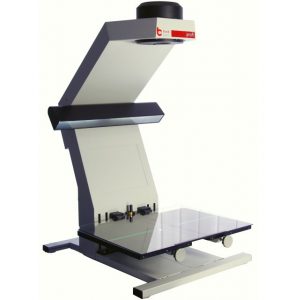 The book2net profi is suitable for use in reading rooms as well as for professional working in institutions or digitization centers. Equipped with a dual-use technology the book2net profi can be fitted according to customer requirements as a public system with an embedded PC and touchscreen monitor or as a production system with an external PC, proof monitor, mouse, and keyboard.
Both concepts can be easily combined. This versatility is unique and highly appreciated by our customers. The dual-use concept of the book2net profi also offers the possibility to switch from the intuitive public software Easy Scan to the production software Easy Scan Professional and vice versa with just one touch of a button.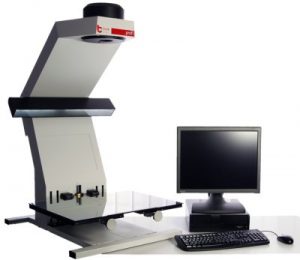 The pioneering Matrix Sensor Technology provides a unique depth of field of 12 cm with a resolution of up to 600 dpi and ensures consistently high quality with a unique scanning speed of 0.3 seconds and a processing time of 2.2 seconds (scanning – imaging – storage!).
Features
Production scanner
Maximum efficiency
High performance area sensor
Selectable options: 300 dpi, 400 dpi, 600 dpi
0.3 sec. scanning time (full format at 300/400 dpi)
2.2 sec. processing time (scanning + imaging + storage!)
USB 3.0 interface