Cobra A2 V-Scan book scanner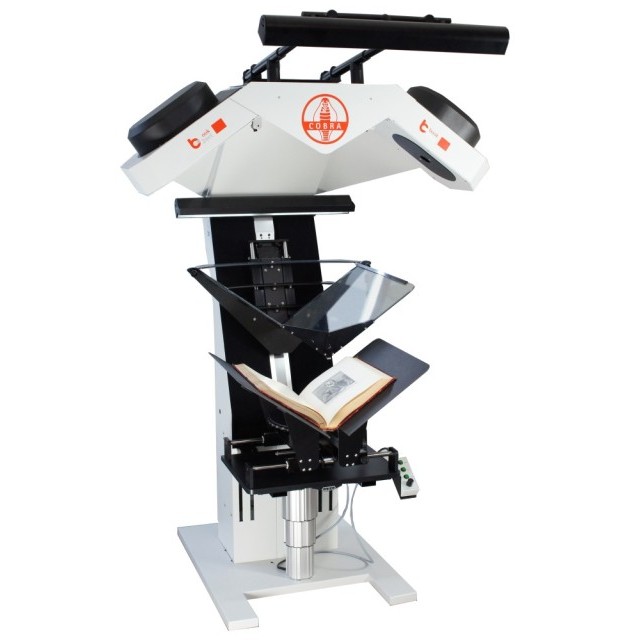 Target: highest quality
The expectations and requirements of our customers were vital considerations in the development of book2net Cobra. We have converted the suggestions of library staff and conservators in an exceptional product. The book2net Cobra has been designed in close cooperation with selected partners accordingly to the guidelines of the Europeana project. Equipped with the latest sensor technology we have developed a high-precision system that takes account of the special conservation requirements of sensitive historical manuscripts, books and documents, while ensuring flexibility and ease of use.
Productivity & efficiency for highest conservatory demands
Thanks to the parallel use of two high-resolution area sensors in combination with high quality optics the book2net Cobra achieves unrivaled quality. Valuable, old books deserve special attention to put their beauty in its true light. Heightened and waved surfaces, special inks and colors and especially gold coatings and platings require more than standard illumination. For these special requirements, the book2net Cobra is equipped with an additional lighting system for the glare- and shadow-free capture of specially structured surfaces, which can be integrated, mounted or controlled externally. LED illumination system provides a stable color temperature for the perfect reproduction. Thanks to the Fresnel lenses an even illumination across the whole scan area is ensured.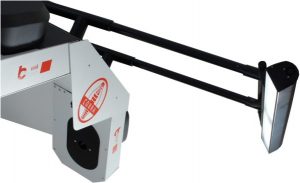 Book cradle
Starting from the surface of the layout section up to the spine support, a major part of the development effort has been spent on the book cradle.
PLC Control
High-precision linear drive
Variable Control:
fully automatic
semi-automatic
manual
time controlled
action controlled
user controlled
Programmable scan process
Unique butterfly system
Available as an option, allows scanning without additional pressure.
Features
V-Scan
semi-robotic book scanner
Maximum care for your valuable books & collections
Double head
High performance area sensors
Selectable options: 400 dpi, 600 dpi
0.3 sec. scanning time (full format at 400/600 dpi)
3.5 sec. processing time (scanning + imaging + storage!)
USB 3.0 interface